Tazza One Eyed Jack is one of the most popular films from South Korea. For film lovers, especially Korean films, of course, they have followed the sequel to this film from 2006. This film about gambling provides a different sensation of story in each sequel.
The first sequel titled Tazza: The High Rollers aired in 2006. While the second sequel was titled Tazza: The Hidden Card which was released in September 2014. Meanwhile, the sequel to Tazza One Eyed Jack aired in 2019.
Besides having an interesting story, Tazza: One Eyed Jack stars Lee Kwang Soo . This rising actor is certainly a special attraction of this Korean film. This film was adapted from Heo Yeong-man's comic titled Tazza.
The Crime Comedy Story in Tazza One Eyed Jack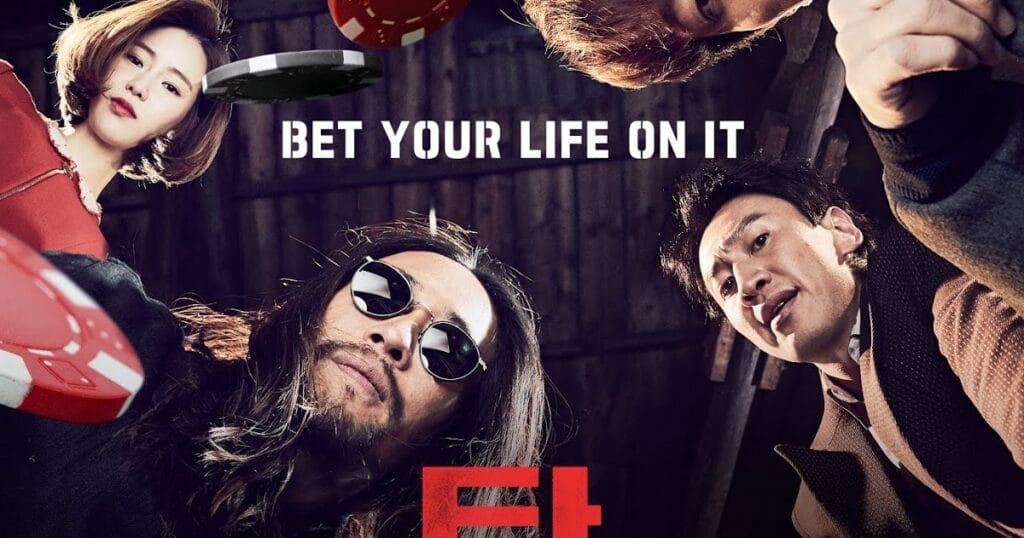 This crime-comedy film tells of Do Il Chool, played by Park Jung Min. He is a young man who has a talent for playing poker. Of course, this talent came from his father who was also an accomplished gambler.
Initially Do Il Chool was an ordinary student at a school in South Korea. His poor performance led him to run to gambling. In the poker gambling game, he often fails. In fact, he often borrowed money and was threatened with loan sharks.
Once upon a time, Do Il Chool met a somewhat mysterious gambler. He is Aekku (played by Ryoo Seung Bum). The two of them also later met Kkachi (played by Lee Kwang Soo). Kkachi is known as a person who is skilled at manipulating cards.
The three of them then work together in top gambling. After that their journey in the world of gambling had ups and downs.
His acquaintance with Aekku started when he introduced the magic card to Chool. This card is a one eyed jack. Where this card has an invisible ability but can beat the opponent.
Their gambling journey got to the stage of high-end gambling. The casinos that followed have very high stakes. Once upon a time, they worked together to win a gamble from an accomplished gambler. He is Mool Young Gam.
The three of them pretend not to know each other in order to trick Mool Young Gam. With this simple tactic, the three of them can win and bring in prizes of billions of won.
But one day Il Chool betrayed him. He leaked information to Young Gam. As a result, the Aekku team disbanded and chose their own path.
For Il Chool, the road in the world of gambling is not over. He was recruited by Young Nam to defeat Ma Gwi. The stakes are no longer money but lives. The losing party must be buried in the ground as deep as 5 meters.
The success of the Tazza film gives a bitter picture of the world of gambling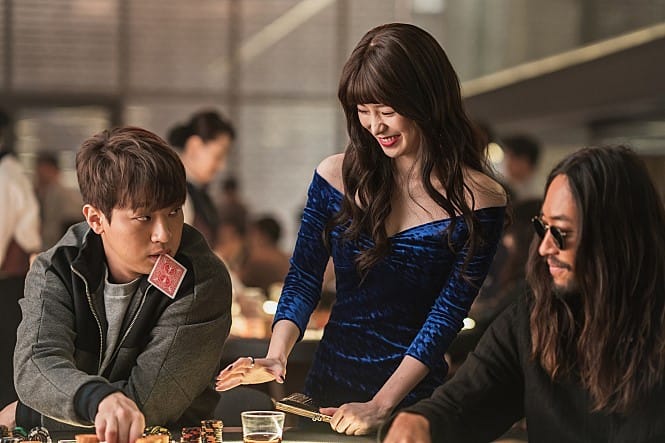 The gambling game featured in the three Tazza One Eyed Jack films shows how cruel the gambling world is. Someone who is involved in the world of gambling will find it difficult to get out even if they run out of money.
Tazza One Eyed Jack, which was adapted from the comic, is a success among film lovers. In less than two weeks, the film has gained 2 million viewers in South Korea.
Meanwhile, within 3 days of broadcast, 1 million viewers have enjoyed this film. This is a good achievement considering that the first and second series did not get an audience this fast.
Read also: Latest Release 2021: List of The Best Gambling Movies!
In addition, based on data obtained by the Korean Film Council, the One Eyed Jack series has sold more than 1.9 million cinema tickets. The film, which was shown on more than 1,429 screens, earned US $ 14.2 million in 2 weeks.
Tazza One eyed Jack which has a duration of 139 minutes, will take the audience into a dark world of gambling. In addition, the gambling game in it gives an idea to the public that gambling is not a good thing.
The film Tazza: One Eyed Jack, a neat story from various points of view of gambling players
This film, which gets a high enough rating, is a film that collaborates many things. The most visible combination is the heist movie, gambling, and thriller. So that the audience will not be bored when watching it. So, there is no doubt, when this film become one of the best gambling films.
If you've ever watched a film with a poker theme, such as Ocean's, 21, or Now You See Me, you will be familiar with the theme. Tazza One Eyed Jack seems to provide a modification of some of these previous films.
The selection of the right artist also made the film Tazza One eyed Jack rise quickly. Artists who have special talents are chosen to make films with the theme of gambling less boring.
With a long enough duration, unfortunately this film has not been able to strengthen each character. The only character that is clearly visible is Do Il Chool. This film still focuses on developing a story line.
At the end of the story, Tazza One Eyed Jack gives a double plot twist. This plot twist is quite surprising and makes the audience amazed. This film is highly recommended to watch, of course also with the previous 2 series.
However, don't even get inspired to gamble, because it's dangerous. be sure I swear ..!
Read also: Killing Them Softly, Crime Drama at Gambling House