The Gambler is a film about a really complicated gambling player. This film aired in December 2014. The Gambler premiered in the United States. The film, in fact , is one of many famous and best gambling movies which tells about a gambling player, was directed by Rupert Wyatt.
Not only one producer who worked on this film, there are Irwin Winkler and Mark Wahlberg. In addition, there are also names Stephen Levinson, Robert Chartoff, and David Winkler who participated.
In life, a gambling player is usually identified with debt and economic problems. So this is in line with the story in this film. Wyatt worked on this film by looking at the reality of the gambling community in Los Angeles.
The Gambling Addict Professor's Story in The Gambler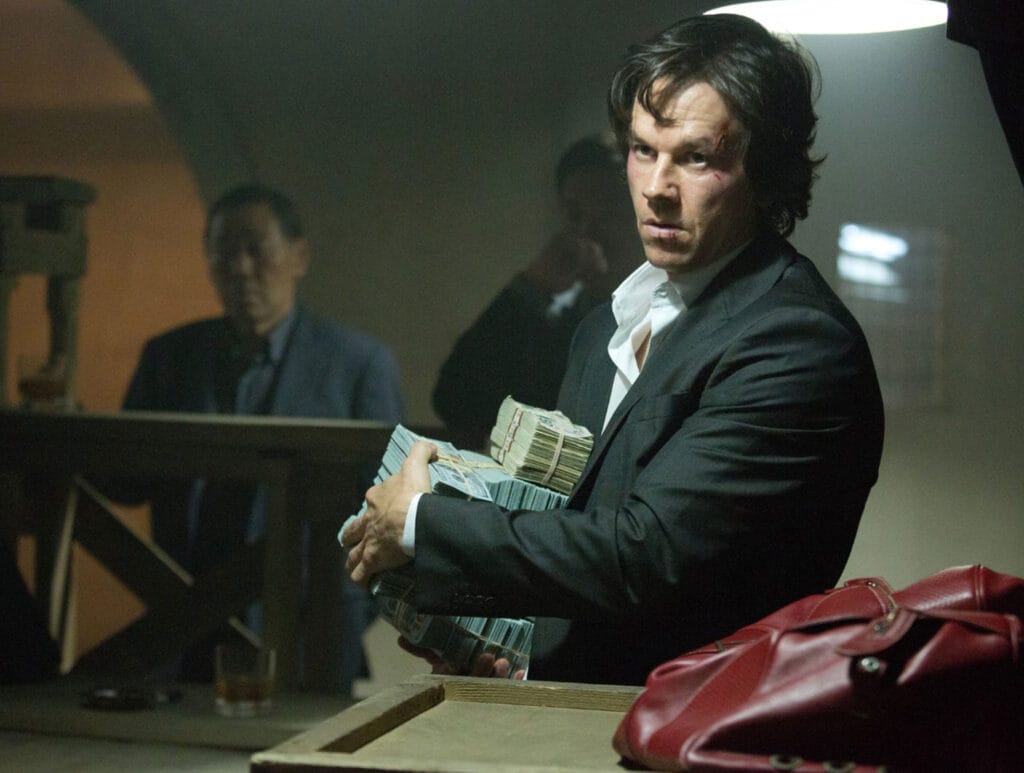 This film tells the story of Jim Bennet (played by Wahlberg). He is a professor in literature. His anti-mainstream life made him desperate to destroy himself through gambling. Los Angeles life that supports the growth of gambling is certainly in line with Jim.
Jim Bennet began his gambling journey by borrowing 24 thousand dollars from Lee. Lee is a bookies owner. In addition, he also borrowed 50 thousand dollars from Neville Baraka. In fact, he gave his life as a stake.
The time set by Lee to pay off the debt is only 7 days. Then Jim went to his mother to ask for money. But bad luck was on his side, his mother insisted not to give him any more money.
Despair led Jim to meet Frank. Frank is a loan shark in the city. However, after having a discussion, he discouraged him. The story's conflict gets more complicated when he meets Amy Phillips (played by Larson).
Amy is one of his students at college. They are involved in a relationship. One day they both came to the casino to bet the money that was in gambling there.
One day, Baraka collected his debt from Jim. He even kidnapped and tortured her. He threatens Jim to be able to convince Lamar to win one of the college basketball games. If the points don't meet, Baraka will kill Amy.
His life got more complicated when he finally borrowed money from Frank as much as 260 thousand dollars. Frank threatens to kill everyone closest to Jim if they can't pay it in full.
Jim also brought the money to Lee with the aim of gambling. He will bet 150 thousand dollars, as well as a way to pay off debts. Jim uses all means including bribing Lamar into playing a gambling scheme.
His gambling life continues in various places in order to earn a lot of money. Of course, he used this method to pay debts to Frank and other loan sharks. Jim's road was not smooth, he went bankrupt.
The dynamics of the film The Gambler in the world of gambling
The Gambler film is a remake of the film with the same title in 1974. In addition, this film is an adaptation of the novel by Fyodor Dostoyevsky. In Wyatt's hands, this film is one of the films that has received positive responses.
Read also: From Vegas to Macau: The Enchantment of Two Gambling Cities in Film
The existence of the film The Gambler adds to the line-up of Hollywood films that are remake. In the initial plan, this film will be produced by Martin Scorsese. But he chose to resign and leave it to Wyatt.
The story that is told in The Gambler is almost the same as most of the gambling films that exist. There is no special premise in it, even some things have been raised in other films.
But what later made an impact was Wahlberg's role. Prior to his role in The Gambler, he was involved in the film Transformers. While in this movie he did a total body make over . He reduced his weight to 30 kg to fit the character of Jim Bennet.
However, film critics have not given a perfect assessment of this gambling film The Gambler. Of course, because the overall impression that Wyatt gave in his work was not as good as the previous film.
Several film critics who were also involved in the Oscars said that Wyatt was playing too safe. The cultivation is still not much different from the original film. So that the character that is the hallmark of this film has not yet appeared.
The Gambler Film Production Process
The Gambler film is one of the many films about gambling stories that have been featured. With subsequent conflicts, it makes the storyline even more complex. This film has a duration of 111 minutes in English.
The cost of producing this film is estimated at between 25-31 million US dollars. Meanwhile, the profits from the box office amounted to only 39.3 million US dollars.
Several top artists also star in this film. Like Mark Wahlberg, John Goodman, Brie Larson, Michael K. Williams, Jessica Lange, and George Kennedy. Paramount Pictures has officially distributed films, which have been around the world in the film industry.
This film is very suitable to be enjoyed in a relaxing time and is very useful for providing entertainment. Enjoy watching!
Read also: Tazza One Eyed Jack, Korean Gambling Sequel from Comics