Runner Runner is a film about gambling by Brad Furman. The story of gambling that is raised is also not like most gambling. This film involves online gambling as the medium. Even unmitigated, the character presented was still a student.
If in many films that discuss gambling, they have a plot about bookies and a bunch of them. So in the Runner Runner film there is a refresher on character selection and storyline. This difference make Runner Runner as one of the best gambling movies that aver produced.
The film was released in 2013 in the United States. The screenwriters of this film are Brian Koppelman and David Levien. With the hands of Brad Furman who took well-known artists like Justin Timberlake, many hoped that this film would give satisfactory results.
Runner Runner, from Online Gambling to FBI Fugitive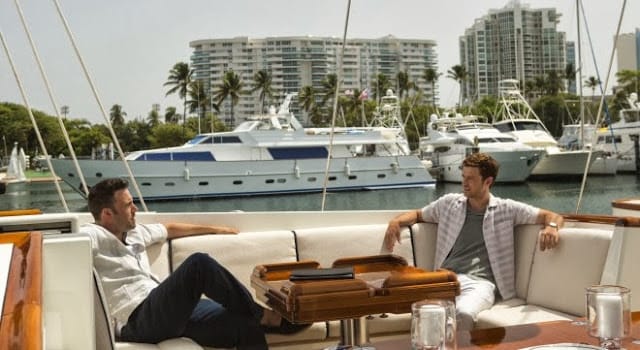 Runner Runner is a film starring famous artist Justin Timberlake as Richie Furst. This story tells of Richie Furst, a student who depends on online gambling games.
When he played online gambling, he lost. After being traced, it turned out that there were parties who were cheating on him. With that, he is annoyed and meets Ivan Block (played by Ben Affleck) in Costa Rica.
Ivan is an owner of an online gambling site where Richie was rigged there. He reported the fraud to the owner directly.
However, the conflict in the story began to escalate afterwards. Instead of getting a straight answer, Richie was actually involved in Ivan's dirty business. At that time Ivan was an FBI fugitive and put Richie in a dangerous position.
Ivan saw Richie as a smart kid with various proofs on online gambling statistics. He asked Richie to work for him while in Costa Rica.
Another thing then happened, Richie was even involved in an affair with Rebecca Shafran (played by Gemma Arterton). Rebecca is Ivan's former lover.
The FBI agent then kidnaps Richie and threatens him. The FBI asks Richie to help them uncover Ivan's crimes. The conflict got more heated when many parties got involved.
The involvement of several parties, such as the game director Herrera and some of the ingredients in it, has cornered Richie's position. Ivan uses Richie to protect himself.
Thanks to Rebbeca, Richie then realized that Ivan had been using him all this time. In various ways, they then left Ivan and gave evidence to the FBI. After successfully escaping, Ivan was finally arrested by the FBI.
Criticism for Runner Runner, Film with Online Gambling Innovation
The film Runner Runner is the work of Brad Furman. He is not a famous director in Hollywood cinema. One of his famous works is The Lincoln Lawyer. This film brings a neat and not too complicated story.
Thanks to this film, the film company 20th Century Fox took him to work on Runner Runner. The hope is to produce a film that is just as good. Then what is the result?
Online gambling is currently on the rise, so Brad Furman quickly picked it up in this part of the film. The premise of the story that is built is really interesting in several parts. But the execution and the results were not as expected.
The big stars who are involved in it also cannot be a plus of this film. So that many film critics claim that this film is not yet an amazing gambling film.
Read also: The Mississippi Grind Movie: The Gambling Player's Bankruptcy
Some plots seem forced and absurd. Brad Furman has a ' tricky ' character in every film. But in this film, the placement actually makes it even more messy and doesn't fit.
If you look at the storyline, Brad Furman makes some conflicts weaken. This is because there is a side conflict which causes the story to be out of focus. The result is that the narrative does not kick in.
Meanwhile, what's interesting about this film is only in the online gambling section. Justin Timberlake's game also gave a pretty good performance in this film. Even though it's pretty neat, some scenes make it even more naive.
Meanwhile, Gemma's role here is not very much involved. It is only a sweetener and does not have a big enough role. Whereas with his involvement, the story that is told can be more coherent, even if only as an additional character.
Expensive Film Production Process of Making The Runner Runner
This Runner Runner film has less than optimal ratings. Brad Furman is still considered too ordinary to work on this project. In fact, this film spent at least 30 million US dollars.
As for the income earned, Runner Runner was only able to get a gross income of US $ 62.7 million. Although it has a double advantage of production costs, this film has not been able to get many prestigious awards.
The involvement of Justin Timberlake , Gemma Arterton, and Ben Affleck has also not been able to boost this film to dominate the box office. In several movie reviews, it was also mentioned that this film has several shortcomings.
However, for those of you who love action films and want to watch them, it is highly recommended. Moreover, the nature of online gambling makes this film seem like an update among other gambling films.
Read also: The Gambler Movie: The Complicated Life of Big Gamblers